[ Project Status ]

Latest update 14.6.2014, scroll to the bottom.

Note that this page is a chronological history, so lot of the info is outdated. For up-to-date info go to the Downloads page.
Project Status
Below is a short pictorial review of the project progress so far.
Pictorial review of the Project Progress
A homebrewed scratch build plasma cutter based on TOAD4 Hardware and Firmware has been built and tested succesfully by cutting parts for a gauge 7.25" model locomotive withEazyCNC, altogether about 4 m2
Here is a short video of the plasma cutter in action cutting parts for a 7.5" gauge diesel locomotive:
And here is a small preview of the locomotive, read all about it in a future article on Live Steam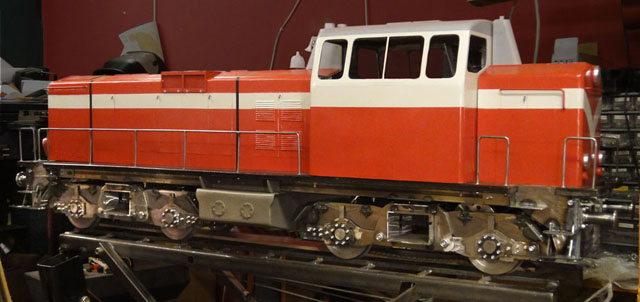 A 2000 mm x 1000 mm CNC Router is in the works and the spindle control using Variable Frequency Driver has been tested succesfully.
EazyCNC software is up and running and has been tested on Mac OS X, Android and Windows.
Below is picture of a test setup on the kitchen table running EazyCNC on Toshiba Thrive under Android OS and on MacBook Pro under Mac OS X Lion.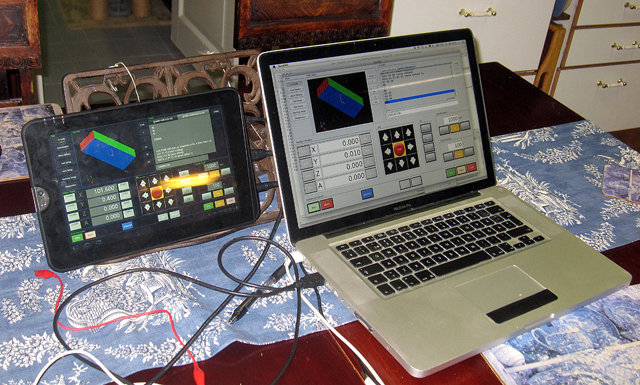 And here is a closer look at generation two (TOAD4-RC5) hardware.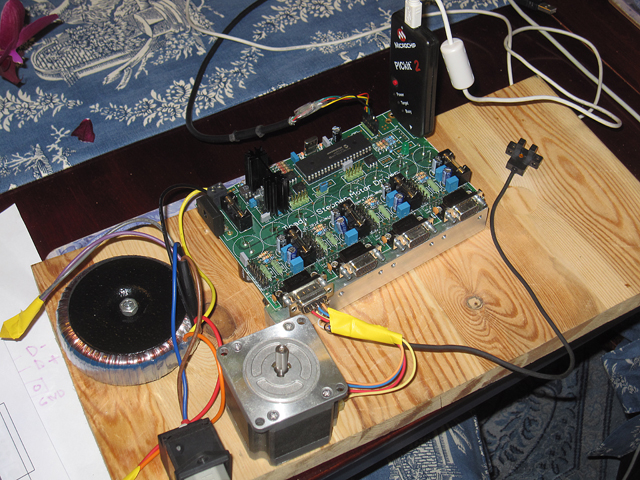 Finally a picture of the final generation (TOAD4-RC6) board in a Hammond die cast enclosure, quite a tight package: four axis stepper motor controller with VFD and probe interface together wit power supply in a 3" x 4" x "8 box.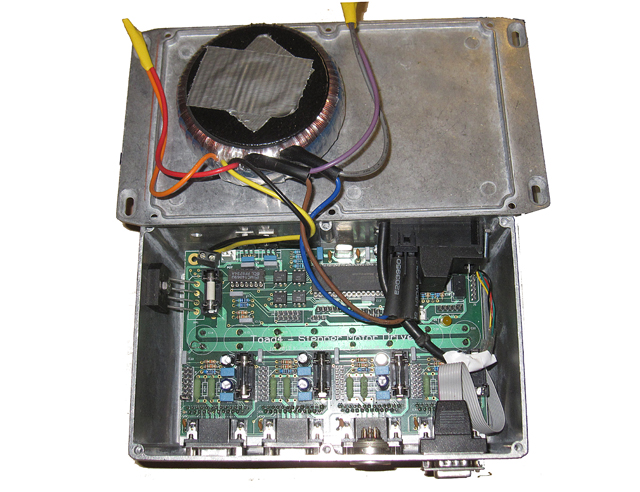 So far three generations of TOAD4 boards have been completed and tested, altogether six boards have been produced.
---
Update / 1.7.2013

A batch of 25 PCBs of design revision TOAD4RC8 have been manufactured and one sample has been assembled and tested succesfully.

Here is a picture of the completed board: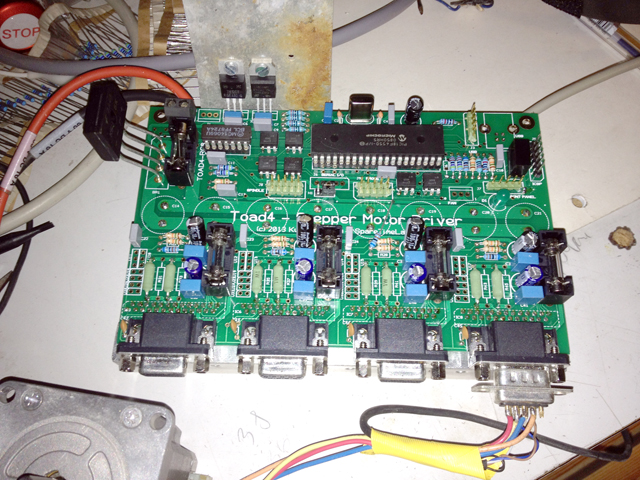 Components for 25 boards have been ordered from Mouser and Farnell and are expected to with a week or so.
To get a feeling for the component prices a shopping list is available here, note that these prices only apply to the early birds that were brave enough to jump on board before the first batch was manufactured.
---
Update / 23.7.2013

A batch of 20 Kits of Components and PCB have been patched to the brave early adopters at cost price of 91 EUR / Kit!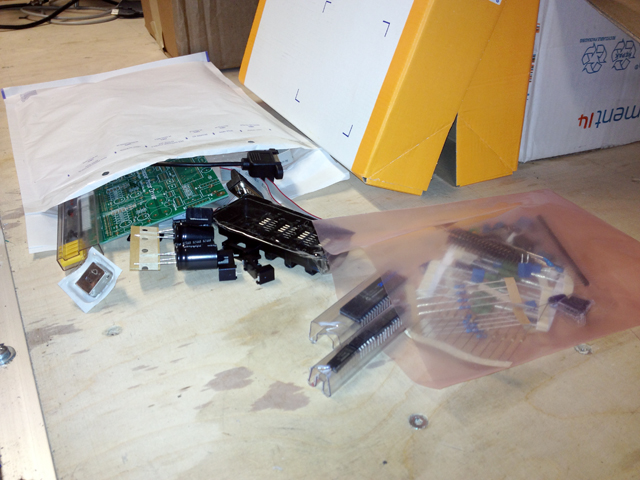 For more images of the Kit and my sweatshop see the Gallery .
---
Update / 6.4.2014

Because of the high demand of the Pilot Program Kits I've ordered a new batch of improved PCBs which should be available on first week of May.

Other breaking news.

The first tests with the Android port look promising, click here to download first Android release.

First version of EazyCNC Manual is available for download, click here for EazyCNC Manual - Revision EA1.

The software has a lot of new functionality and more polished operation since this page was created. See the EazyCNC Revision History.
---
Update / 14.6.2014

The TOAD4 Firmware has been Open Sourced!

You can grab the source code from GitHub.
---
Update / 14.12.2014

New round of PCBs and components are now shipping!

The current board version RC9 includes an emergency stop circuit.