[ Welcome ]
Welcome to EazyCNC -- the new kid on the block!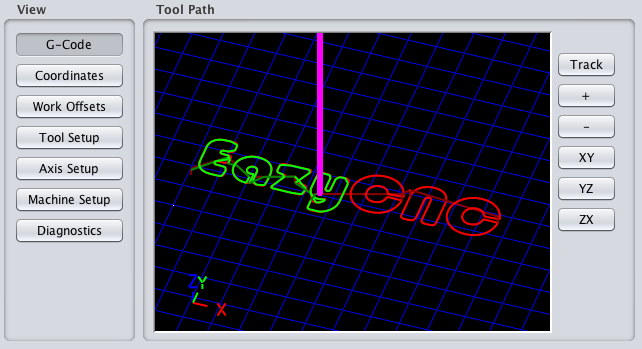 EazyCNC is a Java based CNC Controller Software that runs on Linux, Windows, Mac OS X and Android.
Because it is USB based it requires no parallel port, in principle it could run on your smart phone!
Below is a more than a thousand words in the form of picture to give you an overview of what this is all about: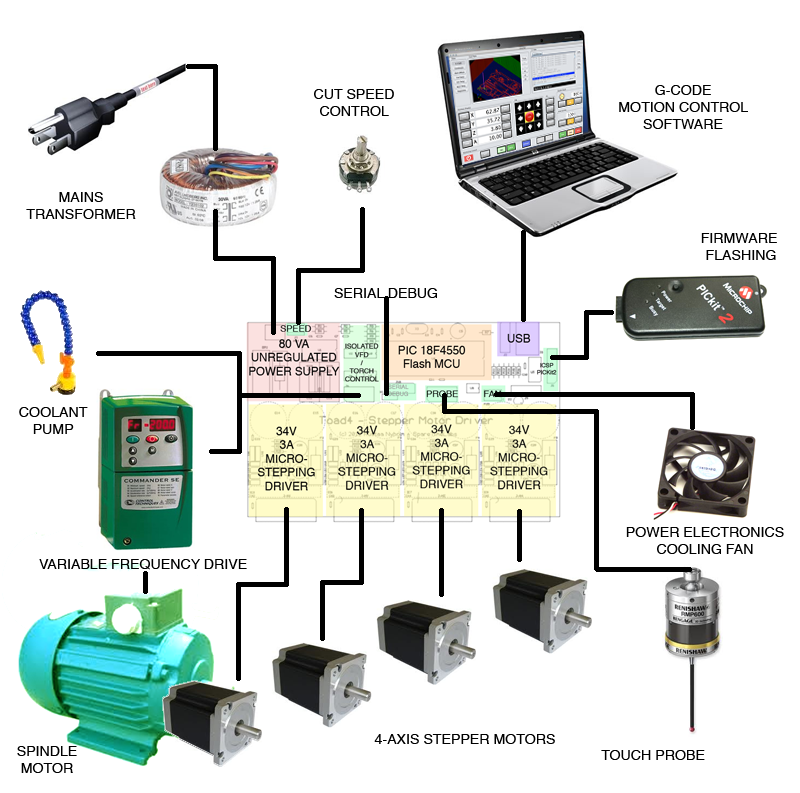 If you want to dive in at the deep end, you can download the TOAD4 RC8 Manual - Revision 1 from here.